One thing I've learned a lot of working on Sky is the power of video. We try our best to tell our story and what we're about through website content, social media, pictures, cards, etc. But we've found that nothing comes close to the way video captivates people.
Last week we released a video around our 10k2018 campaign to help give us a boost towards our goal. Back in September, a group of film students approached Sky about a project. I instantly knew this would be an awesome opportunity to create something around our goal to raise 10,000 pairs of socks.
The response from when the video went live on November 21st has been incredible. We had a large number of people comment and share the video across Facebook and have labeled the launch a success in our eyes.
Producing a video like this is a journey and takes a lot of talent and resources. We shot footage on several different occasions and made some mistakes along the way. To give you a better idea on how something like this comes together, I would like to open some things up and provide an inside perspective.
Truth is, we only had a few things laid out before we began filming. However, we knew regardless of what story we ended up telling, nothing would matter if we couldn't nail the first few seconds.
From staying in the loop with Facebook ad news, it's said that there is a huge drop off on videos after the first 3 seconds. Therefore, we knew the first 10 seconds were crucial to providing a hook.
The biggest thing for us to keep in mind is that the majority of video views on Facebook are watched without sound (nearly 85% according to this source). Around a year ago, Facebook changed the video sound default to off.
That is why you saw the first few shots focused on quick visuals and text written on the walls and highways. We wanted to be able to share those first few messages through written text in hope that those listening without sound would be intrigued. I hope you thought that was as cool as I did -- still not sure how the group who made the video was able to edit like that.
Here is the actual screenshot from Facebook insights for the #10k2018 video. You can see the retention rate in relation to seconds watched.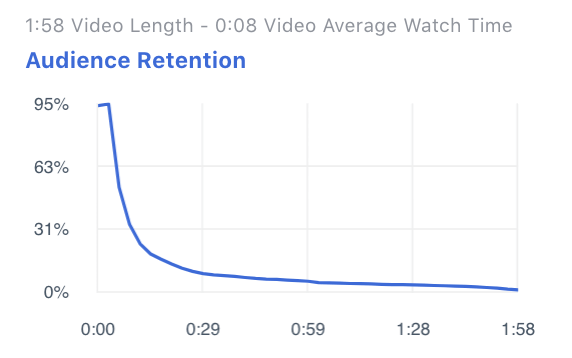 The script of the video was very fluid and constantly changing over the course of two months. Every time we met as a group, we would end up finding another angle that could be intriguing and then ended up shifting the entire thing -- and I'm glad we did in the end. At first, we were going to do a documentary style video. We then switched to something with more lifestyle shots of people wearing the socks as part of their "every day". Neither of which ended up being the final edit!
What it came down to was the fact that this video was aimed at people who had never heard of Sky. We wanted to reach people outside of our current reach to spread our mission to others and provide the opportunity to join in. We felt like a powerful, upbeat video with real footage was the best way to go.
Oh, and another reason we changed things up was due to the fact that we lost a full-day of video footage from the shelter handout at City Gospel Mission. That put a wrinkle in things too :)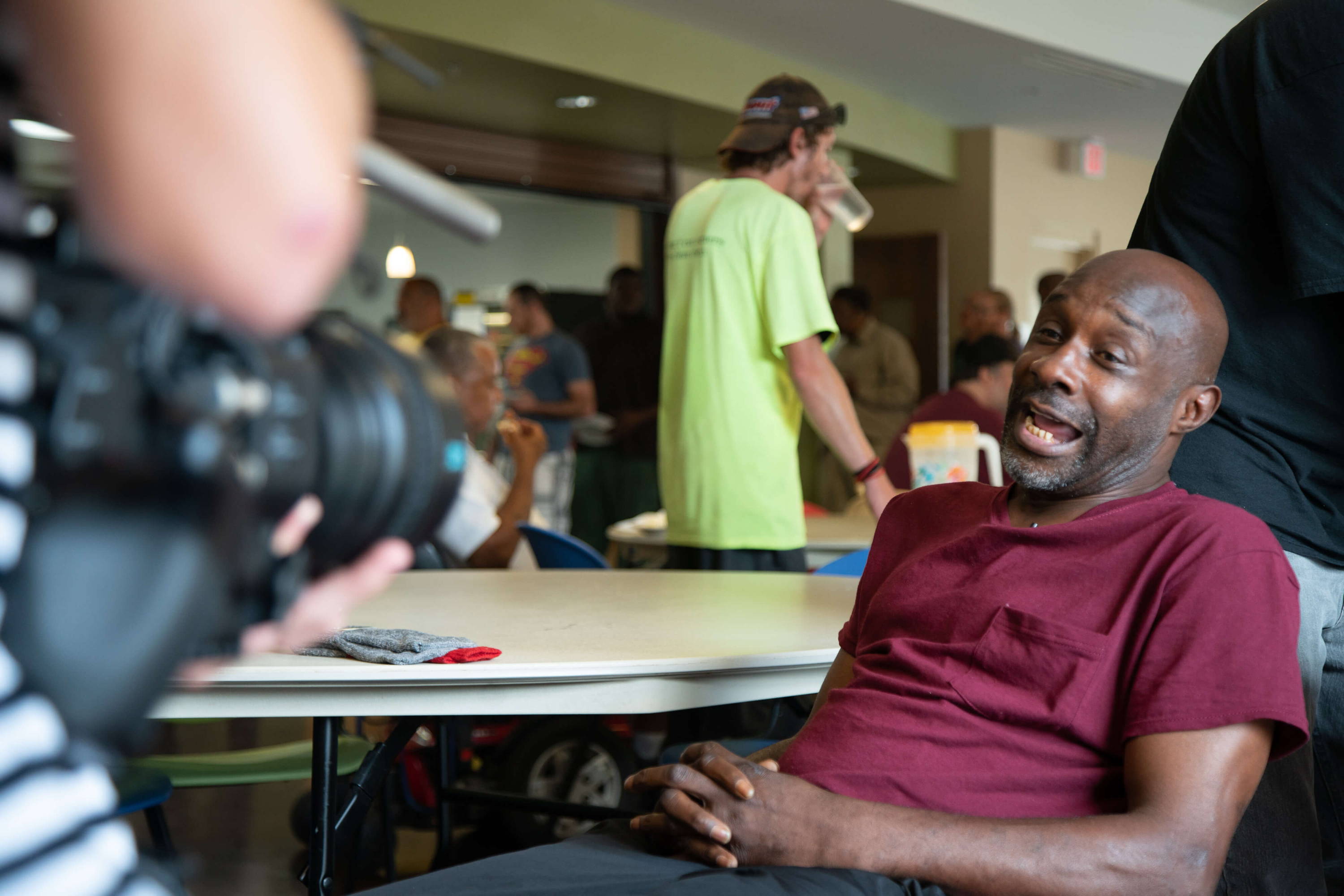 (Some of the footage that was lost at City Gospel Mission)
The Strategic Release Day:

When the video started to come together we predicted that we would likely gain some momentum, views, and shares generated by its release. The question of when to release it was determined by two factors. The first being Black Friday/Cyber Monday weekend and the second was our status with our 10k goal.
We knew from previous years that Black Friday was going to generate excitement by itself. So instead of releasing it the day of, we wanted to release it that Wednesday to create two separate boosts instead of one. This would also allow those who saw the video to come back and take advantage of our discount the following weekend.
Our progress with the 10,000 pair campaign has been unpredictable. Going into the week our percentage was in the low 80's. We felt like BFD/CM had the opportunity to allow us to reach the goal but weren't exactly sure. We feared that if we had already reached the goal before launching the video it wouldn't have the same impact.
So once we received the video late Tuesday night, we had prepared everything in advance and launched the video that next morning. I'm glad we did so!
The response from the video far exceeded our expectations. As of Friday 11/30, the video had reached an audience of 30,589 people on Facebook alone. The group from Taylor (Gracie, Landry, and Erica) deserve a ton of credit for their work. There were also a lot of others people who came together to produce the video as well that I'm thankful for. It provided the boost we needed to bring us closer towards our goal!